As a Regional Director for Africa to @OneAgrix, one of my key roles is to roll up my sleeves and understand the Agri-food and Halal supply chain from the ground. This time, my journey took me exploring one of the commodity trade process in #Osun state. Osun is a poor ancient state known to be the birth origin of #Yoruba tribe, Western region is popularly known as the cocoa hub or origin spreading across more than 4 states (Ogun, Osun, Ondo, Oyo, Edo, Ekiti) in Nigeria.
To my striking surprise after a few days being hands on; sleeping with smallholder farmers in their mud houses with No power, Poor Telecom coverage, No Data, poor road network, far away from the city lifestyle with loud musicals and carbon emission pollution, I asked myself --- Do we really have poor #smallholder #farmers or visionless political leadership?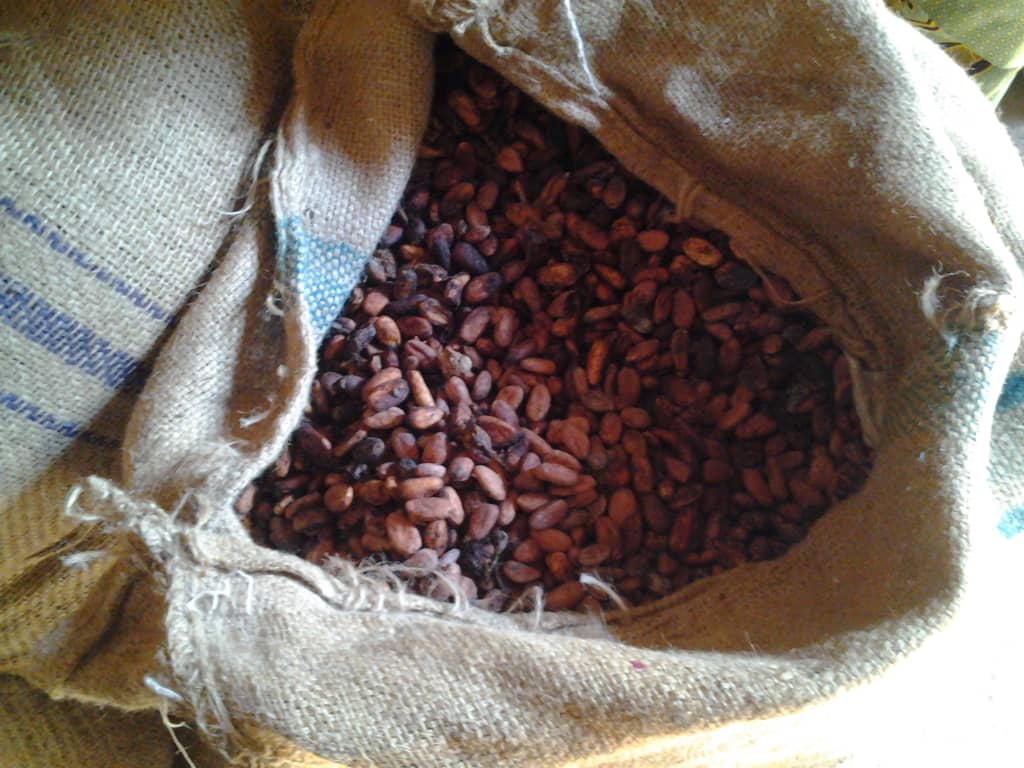 My purpose was to seal and connect these cocoa farmers directly with less middlemen to #Export trade. Connecting smallholder farmers isn't easy but it can be done if all hands are on deck to create a sustainable ecosystem. Many of these smallholder farmers don't understand international trade process. For those that do, they don't have enough collateral or management skills to prove their worth leaving a huge gap for middlemen who don't care about these smallholder farmers and earn from their ignorance.

At the cocoa reserve the price goes for $2160.

At the cocoa town warehouse (ife, osun) the price goes for $2,200.

From all indications the middlemen wants to earn $150/ Ton.

The middlemen's Job is to connect you with a buyer after adding a margin to the set prices either from #Cocoareserve or Cocoa warehouse. There is no problem having middlemen but when the chain of middlemen rises from 1 to 10 people, the average mark-up on cocoa buyer is at $10-$15/ Ton.
Most times these smallholder farmers get their price on speculation from these middlemen who spread fault price alert to earn big from the ignorance within the farmers market and field. Despite farmers reducing their prices just to earn some cash to pay off usual farm activities debts from labour, farm lease and other personal debt incurred during the farm management, they still end up broke due to unregulated and lack of sustainable policies.
FOB (Lagos Port) $2300.
Contact OneAgrix for Cocoa CIF.
International Market Price $2660.
Why #Osun? I kept hearing Osun is broke and amongst the poor state in Nigeria but it's simply because we have visionless leadership. My night journey from osun to #Lagos made me understand that the oranges and banana we consume in Lagos comes majorly from osun especially so in this season.
I asked myself do they have orange and banana plantations?
It was then I realized that these cocoa farmers inter-crop to preserve the forest reserves with #Palmtrees, #banana, #orange and #kolanut even spices in these cocoa forest reserves. It hit me that we have hidden treasures in the western and southern region of #Nigeria indeed.
Perhaps, the reason why these commodities remain hidden treasures is due to lack of political leadership or lack of understanding as to how to commercialize to serve the common prosperity of humanity. #Osun I know has been a tourist attraction but more can be done to preserve all its local eco villages where these cocoa farmers reside. Unfortunately, no cocoa processing company is found in osun.

Why #Cocoa? From my little research #cocoa existed since BC and to date remains amongst the most valuable crop. It has been used as a trade currency in some eras before now. Many don't know #cocoa existed in Nigeria as far back as 1896 before Chief #ObafemiAwolowo came to commercialize it to serve the western region economy in the 50s. If truly the #chocolate demand is rising then it gives these #smallholder #Cocoa #farmers more advantageous opportunity to create equal distribution and increase productivity that can sustain the cocoa #heritage and also transform osun into an #agritourist #eco-friendly state that helps to prevent deforestation and save our planet from climate change.
MY USUAL LIFESTYLE AT THE FARM FIELD
Travelling long distance with a motor bike into a forest habitat, cool and serene while listening to the musicals of the birds to sleeping in a mud house in a cold #environment with windows opened like in the horror movies, it's scary but secured. Most of my thoughts were negative like sighting a masquerade, snake or reptile coming after me but surprisingly I slept well only to be woken up by the call to prayer (Muslim Adhan). I did my wudu (body purification) walking in the dark towards the mosque and joined the #muslims community to pray. The chief prayer headed the worship and made prayers for everyone. This is usually a norm in Village communities.

I sat outside the mud house waiting for day break and commuters to take my leave back to the city. In that short time waiting, I noticed buses picking up women for their usual rotational market outreach. This scene reminded me of my experience in Abiapko, Ikot Epkene, Akwa ibom another oil producing state in the southern region.
Eating in the rural villages is more organic and #eco-friendly compared to city waste pollution from plastics and pet bottles. It occured to me --- What stops us from introducing waste management/ tax and carbon tax to regulate and preserve our green environment?

The only thing I missed was my Data network and Power, my experience has opened my eyes to so many opportunities that can generate revenue for poor states, increase #smallholder #farmers income that will in turn create green jobs and boost #international trade growth in #agribusiness value chain with an integrated #socialimpact model.

#Halal simply means good or permissible in accordance to Islamic tenets. Most times, #halal is just focused on meat consumption. What we fail to understand is that #Halal is interwined with all the talks in western media of Sustanability and aligning with the UN-SDGs. #Halal is also about being just and fair in process of preserving, ethical practices, and promoting a healthy lifestyle for humanity with being in tune with her environment around her.

Due to alot of reasons such as fraud, toxic consumption, environmental pollution and imbalance food distribution we at OneAgrix have taken it upon ourselves to set quality and fair standards from #farm2fork.

Lets ask ourselves a simple question: How will you feel after consuming a sweet chocolate bar, someone told you the raw cocoa is sourced from an unjust trade system using child labor?
It is worse when there are other alternatives and market sources which preserve the ecosystem against deforestation and global warming. Should we classify agro commodities into Halal vs Haram? In my humble opinion, the answer is simply yes. Once the process goes against ethical values then producers or consumers have the social responsibility to classify such act void and wrong and choose the better alternatives.
#OneAgrix has been able to identify a few smallholder cocoa farmers by a collective name (Independent Farmers Cooperative) residing in Ife south, osun state, Nigeria.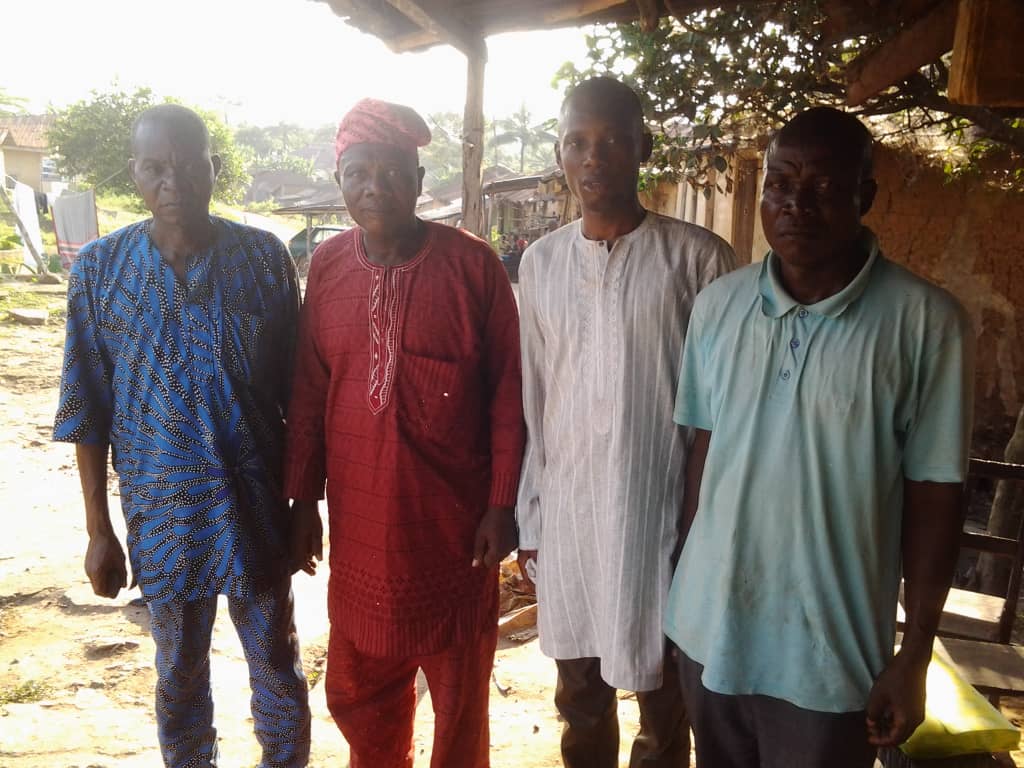 Time to trade with us at OneAgrix by purchasing our premium eco-friendly Cocoa! Pay it forward and support the livelihoods of these smallholder farmers who at the very heart are preserving our forests for our future generation.
Author : Saeed Oshin, Regional Director, Africa, OneAgrix.