Halal Super Highway
The 56 Muslim countries are generally a net importer of food, led by regions like the six climate challenged countries of the GCC (Saudi Arabia, Bahrain, Kuwait, Oman, Qatar, and UAE). Food Security Index https://foodsecurityindex.eiu.com/ .Thus, food security has become a national security issue in these countries, and as the populations grows, the need for more food puts increasing pressure on farms and livestock production.
The picture of the Global Halal Superhighway shows arrows of varying width pointing to the Middle-East, and origin of food from Brazil, Argentina, Australia, New Zealand, Thailand, India, China, parts of Europe, US, Canada, etc. Why are companies from these countries providing halal food? Chasing the demand based volume of Muslim dollar.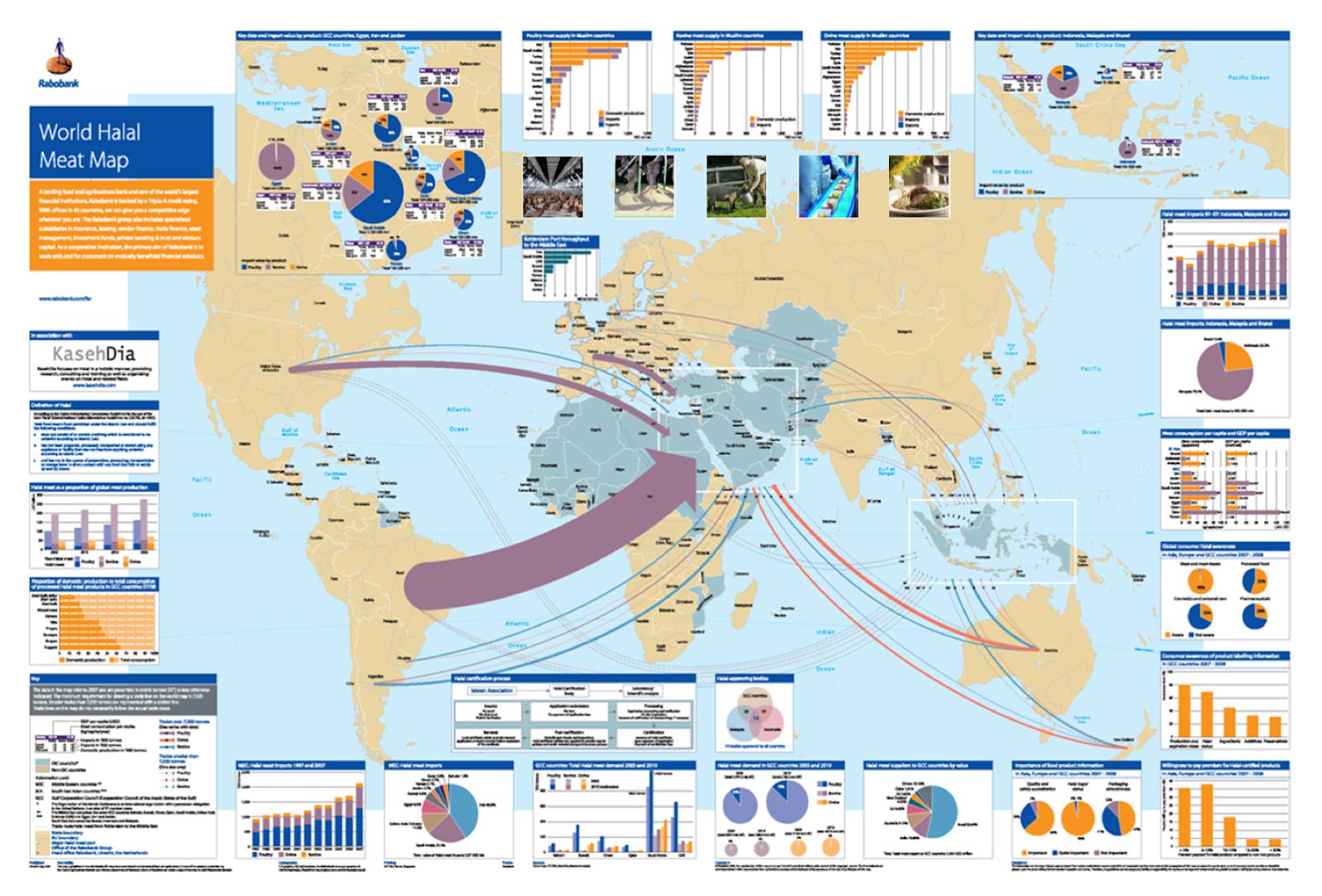 Global Halal Superhighway chart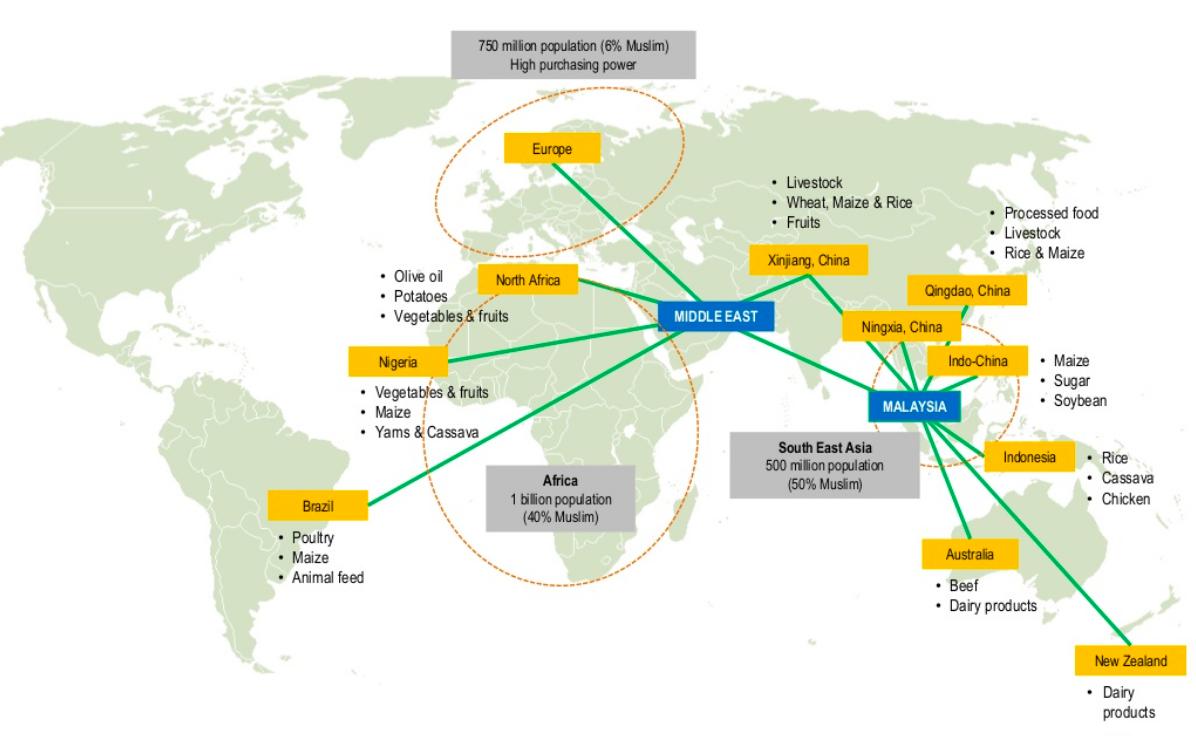 Global suppliers of Halal - Brazil, Nigeria, North Africa, China, Indonesia, Australia & New Zealand
What are the implications? How much is from SMEs? What can be done to reduce volume of imports?
Food Waste & Ramadan
With Ramadan in middle of May (2018), the amount of food wasted (nearly 270,000 tons)  is well documented, as, we, Muslims eat with their eyes. In context of the UN Sustainability Development Goals (SDGs), reducing/eliminating hunger, prominent in many of the 56 Muslim countries, is number two Goal, after ending poverty. The approach needs to be a multi-pronged, starting with behavior modification to donation of leftover food to composting food waste.
In the developed world, there is much food wasted at the dinner table and by retailers, and in places like sub-saharan Africa and parts of Asia, smallholder farmers encounter a large post harvest food loss. Thus, there is a pressing need to relieve food supply pressure (which produces externalities) to feed the nearly 10 billion mouths by 2050, and addressing waste in the above three scenarios is actually increasing the supply to meet the demand.
In the final article of this 3-part series, we will discuss more and conclude on the Global Halal Market, opportunities and challenges. 
-----------------------------------OneAgrix Thought - Leadership---------------------------------
*This guest post was contributed by Vice-Chairman of OneAgrix, Rushdi Siddiqui.
Buy, Sell, Tender & Match on the OneAgrix Marketplace for Must Have Halal Ingredients & Food Powered by Demographics of 2Billion+ Consumers.
Are You Ready to Access the Global Halal Super-Highway?