Halal Food Index
We have Islamic equity indexes by index providers, like DJ Indexes, S&P, MSCI, etc. (Full disclosure, I lead a team at DJ Indexes in 1999 to launch the world's Islamic index and Sukuk Index with CitiGroup in 2006)
What's also needed is a Halal Food Index, and in 2011, whilst at heading the Islamic finance business at Thomson Reuters, we launched the SAMI Halal food Index-constructed and powered by Idealratings- of companies from the Muslim country stock exchanges involved in the food, beverage, distribution and retail for halal. The important takeaway is that it raised the profile of investing in halal food companies as a thematic asset class. The 'Muslim stomach' is a unicorn in making for startups!
But, more needs to be done, including more focused methodology, encouraging companies to promote they are such an index (like companies do when in an ESG, DJIA, etc., indexes), push to access seed money to launch a halal food fund, etc. The promotion may just increase the number of suppliers in the halal space, a welcomed developed for the expanding halal pie.
Consolidation in Halal Food
If we remove the multinational companies from suppliers of halal food, the landscape has many SMEs in geographically fragmented markets. Size becomes important to meeting increasing demand, and organic growth may be more risky and expensive than acquisitions, whereas a roll up strategy may be more efficient for new markets/products, brand(s), database, distributors, supply chain, etc.

But there, there are a number challenges, from team (integration experience), deal flow (proprietary), funding, and so on. The bigger question is, 'what are sovereign wealth funds in importing Muslim majority countries planning/doing to address food security, as dependencies create supply risks, especially with climate change happening in real time?'  
Halal Tech Challenge
Today, there are estimated 116 Islamic Fintechs, with bias towards banking software, payment/remittance, and crowdfunding. Where are the Halal-Tech startups, accelerators, venture builders, crowd funding, etc., in addressing the pain points on, say, B2C and B2B levels? Surely, with the US$1.5 trillion halal industry with growing demographics, there are many pain points, hence, addressing them could be about  unicorns are in the wait?
For example, the application of blockchain in halal food supply chain will surely help (1) food companies with export ready halal products in countries like China, (2) certification bodies in their work on approving and renewals, (3) ingredient transparency and pinpoint leakages in the supply chain faster; (4) better vetting for fraudulent suppliers/products; (5) encouraging confidence/trust buyers because of transparency, and so on. Blockchain with smart contracts will help immensely by providing efficiencies in trade finance, logistics, etc.
As Islamic Banks need to diversify away from real estate and Murabaha bias, why are they not aggressively looking to another real economy sector, 'sister' halal? It can be as 'simple' as providing financing for building of Halal Parks, which is one criteria to become a Halal Hub. Permissible food and prohibition against interest are mentioned in the same chapter in Muslim holy book, Koran (Chapter 2: Surah Al Baqarah), hence, the convergence between Islamic finance and Halal industry surely cannot be just talking points at conferences..
Linking of Halal
The halal industry needs to link to logistics (integrity of supply chain), sponsor the community building Halal-Foodies events, support and amplify online education and training, organic community, as mentioned above, faith based food community, and show thought and actual leadership in sustainability, including the UN SDGs, work with organization to deliver food/water during disaster. For example, it can be as simple at companies with halal products and halal ecommerce platforms working with NGOs to provide supply of food/water when natural disasters strike, be it natural (Climate change) or man made.
Halal has to take the lead to bring Islamic finance into its domain, be it funding (growth), investing (startups), leasing (equipment), or insuring (plant and equipment). Aren't Islamic bankers and their families in Malaysia, Indonesia, Pakistan, etc., eating halal food?
Conclusion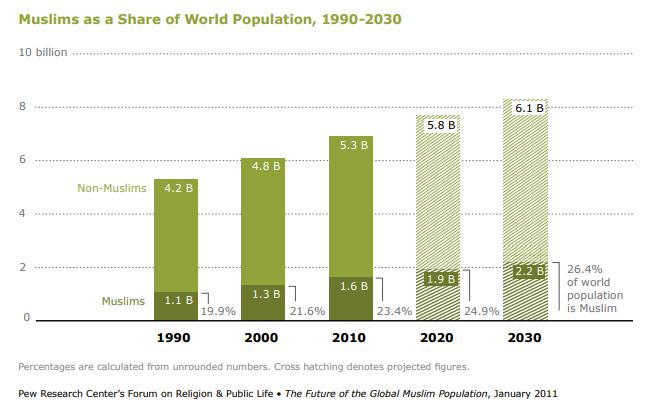 We have just glanced at the tip of the iceberg issues in the halal industry, meaning huge number of challenges need to be raised that are below the water. There are many issues to touch upon on the halal road ahead to reach US$6 trillion (includes halal food, consumables and more) by 2022, and it requires all the stakeholders, both offline and online, to communicate, cooperate and collaborate so that we have inclusion, empowerment and enfranchisement - with end result of few halal startup Unicorns with 'China' tailwinds!
-----------------------------------OneAgrix Thought - Leadership---------------------------------
*This guest post was contributed by Vice-Chairman of OneAgrix, Rushdi Siddiqui.
Buy, Sell, Tender & Match on the OneAgrix Marketplace for Must Have Halal Ingredients & Food Powered by Demographics of 2Billion+ Consumers.
Are You Ready to Access the Global Halal Super-Highway?