Tap Into The $274 Billion Dollar Halal Travel Market and Build Brand Loyalty With the Surge in Affluent Muslim Travelers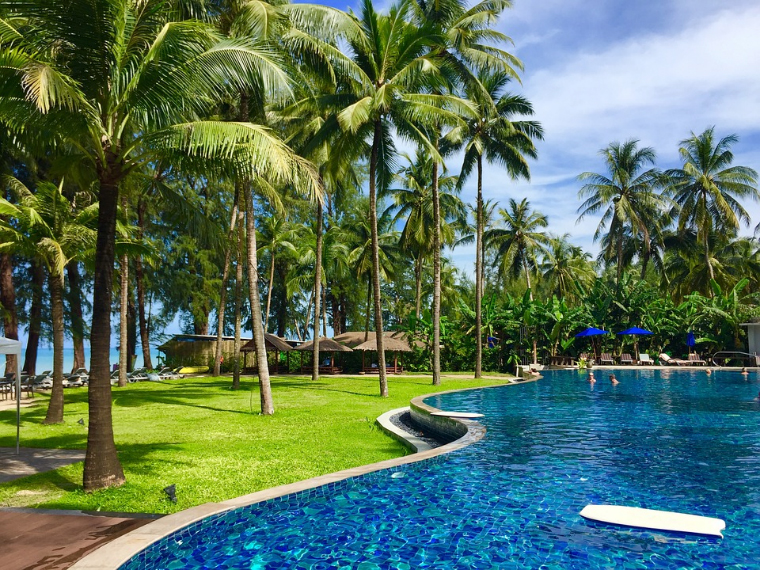 So what exactly is Halal travel?
Halal travel, otherwise known as Halal tourism, is a subcategory of tourism which is geared towards Muslim families who abide by the rules of Islam. And Halal means 'permissible' in Arabic.
In the case of Halal tourism, Muslims all around the world want to vacation in places that cater to their needs and respect their requirements. Specifically, halal food, accommodation which include prayer rooms and gender-segregated facilities that are family-friendly.
Did you know? One of the fastest-growing sectors of the global travel industry is Halal tourism and since 2016, the number of Muslim travelers has grown 30 percent!
What Does This Mean For Your Establishment and What are the Benefits?
The benefits are manifold and here are the major ones:
Burgeoning Halal Travel Market
Growth of the Halal economy has only started and with 2 Billion muslims in population within the next decade, your company will only see a growing number of customers year-on-year.
New Demographic for Brand Loyalty
Should your brand make the necessary efforts to woo the increasing demands of Muslim travelers, you are set to gain a loyal following. Especially when done right with the tech-savvy Muslim millenials who are very much on social media.
Gain First-Mover Advantage
"The early bird catches the worm." We have all heard that before but do we act upon it? The time is now for your company to shine as leaders of your industry and quickly gain market share.
Position Your Establishment's Brand
When your brand positions itself as caring towards the needs of this demographic of Muslim travelers, you can leave an indelible mark in their hearts. For bothering to be the first to cater to them, giving them an unforgettable experience and making a great impression - you'll inevitably gain long-term, loyal customers who WILL refer more business! Like the saying that goes, "First impressions last..."
Create New Revenue Streams
1) With our OneAppetit 'Curated Snacks & Beverages' Halal goodie-bag, you can instantly add a revenue stream to your business. In it, contains Halal snacks and beverages you can offer to Muslim travelers and immediately 'halal-ify' your offerings.
2) Also, through OneAgrix marketplace, you can order everything Halal from meats to food ingredients to raw agricultural products for preparing Halal dishes. With a special 'Sertu' soap for cleaning your cooking utensils and cutleries, you don't need to revamp your whole kitchen to prepare Halal dishes. And that's another revenue stream. (Caveat emptor: Please check with local laws)
Improve Sustainability Footprint
With our geo-fencing technology, you can:
1) Procure Halal food and ingredients from suppliers within a certain radius around your establishment's location(s). This simple-yet-powerful feature aids in reducing carbon footprint - hence SDG and CSR compliant.
2) Slash costs by buying surplus and imperfect produce for your dishes - direct from farms. This is again SDG compliant and true to Islamic laws on being responsible towards the environment. Now you can help your brand, your bottom-line and the earth too.